History

John Monks,
secretary-general of the
European Trade Union Cederation (ETUC)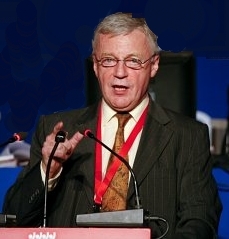 "The fight against racism and discrimination is one to which the ETUC is fully committed.
Today's workforce in Europe is made up of men and women from many different races, religious beliefs, ages, sexual orientations and includes both able-bodied and disabled workers. To ensure that this mix works well and that all persons are treated equally, all stakeholders have got to tackle discrimination and prevent instances arising.
This means that the two Equality Directives need to be implemented in all countries - to date, this has not been done. The ETUC is very disappointed by this lack of progress and through our member organisations at national level is working to put pressure on governments to do the necessary without further delay.
There is also a clear role for the social partners to take this issue seriously to ensure that workplaces are free from discrimination, by ensuring the application of relevant legislation, as well as through their actions, including collective agreements and bargaining.
A recent study carried out by the ETUC highlighted a number of interesting agreements which seek to do this.
However, such agreements are thin on the ground and this is clearly an area where further progress is urgently needed."

Those of you who can add significant dates and facts to this table,
please contact the web master.