History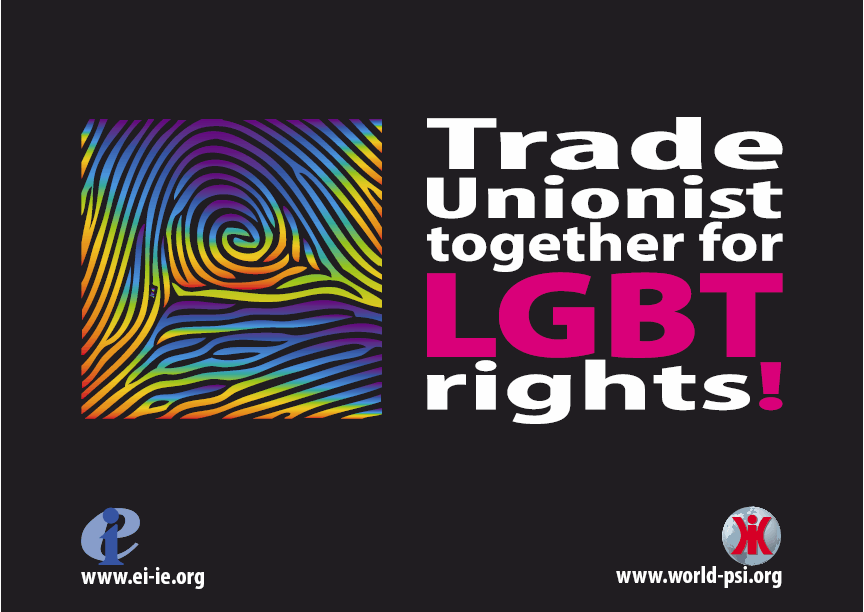 In 2003, Education International (EI) and Public Services International (PSI) agreed to launch the first international lesbian, gay, bisexual and transgender workers forum, which was held in Brazil in July 2004 prior to the EI Congress. The 2nd EI/PSI Sexual Diversity Forum held in Vienna, 21-22 September 2007, prior to the 28th PSI World Congress, is the only event of its kind to be facilitated by global trade union federations. The two federations represent over 50 million workers in 950 trade unions around the world.

The Forum saw the launch of "Trade Unionists Together for LGBT Rights", the first international guide to achieving equality for lesbian, gay, bisexual and transgendered workers. The booklet describes how recent decisions in international institutions can be harnessed to protect LGBT workers, fight discrimination, and enhance gay rights.
PSI and EI call on unions across the world to step up their support for victims of homophobia. The publication outlines examples where international solidarity and joint action between unions representing LGBT workers is contributing to broader campaigns for equal rights.

Watch some pictures here.

Those of you who can add significant dates and facts to this table,
please contact the web master.