History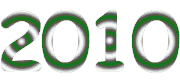 On the 22nd of March, the Working Lives Institute of the London Metropolitan University and
the European Commission (DG Employment, Social Affairs and Equal Opportunities)
organized a seminar in Madrid about mapping the best practices
in combating discrimination (on the ground mentioned in the European Directives).
Trade unions were also present.
Read the concept paper about the Mapping Study or watch some pictures.


EuroPride 2010 was celebrated on July, 17th, in Warsaw, Poland.
It was the first time that EuroPride was celebrated in a post-communist country,
and it was a major event, since Poland had had quite some homophobic and transphobic incidents.
Its former mayor, the ultra-conservative and roman catholic
Lech Kaczynski tried to block Pride events during his time in office.
He became president of Poland at a later stage, but died in a plane crash in April, 2010.

In conjunction with the EuroPride march, the Polish trade union federation OPZZ hosted
in co-operation with the European Trade Union Confederation,
a one day international conference (the 15th of July) in which Polish trade unionists were showing
that they fully wanted to comply with the European anti-discrimination regulations,
also in trade union activities.
Read more about the role of the OPZZ in LGBT trade union rights here.
Watch some pictures here.


The fouth European Equality Summit in Brussels, 15th and 16th of November,
focussed on the results of ten years of EU Equal rights and diversity policies.
You can read the program here and watch some pictures here.