Jane Pillinger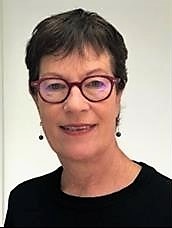 Jane Pillinger (Ph.D.) is an independent researcher and policy advisor on gender equality and gender-based violence at work, currently working for ICF. She has given policy advice to social partners, companies, governments, European and international organisations.
A former Specialist Advisor to the House of Commons Select Committee on Employment, she has recently written a joint handbook for UN Women and the ILO on ending violence and harassment against women at work.
Currently she is working with companies and trade unions across Europe on implementation of policies on the impact of domestic violence at work, and she is also coordinating a participatory research project to uncover the causes of violence against women garment workers in Vietnam, involving interviews and focus groups with over 2000 garment workers. She has published several books, including a new book 'Collective bargaining and gender equality' (Agenda publishers, 2019) and the UN Women/ILO Handbook Addressing violence and harassment against women in the world of work' (2019).
Jane has an academic background in social policy and employment, is currently a senior visiting fellow with the Department of Social Policy and Criminology, Open University, UK and has just completed a visiting senior fellowship in gender studies at the London School of Economics.
She currently lives in France.
Jane has a twitter account.