2018 verdict European Court of Justice about pension of a transgender women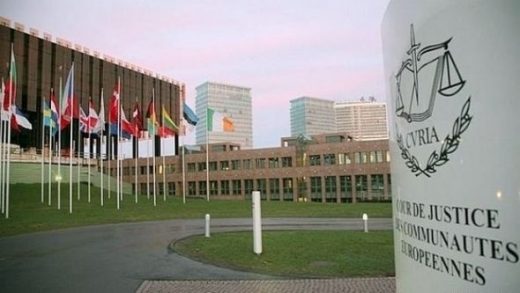 Women can get a state pension at the age of 60, men at the age of 65. This is how it works in the United Kingdom.
But a transgender woman, M.B., who was born in 1948 and had gender reassignment surgery in 1991, was told that she was only entitled to her state pension at the age of 65.
The European Court of Justice overruled this decision by the British authorities: M.B. needs be recognised as a woman, also in this case.

The British Department of Work and Pensions authorities had argued that she could not completely be recognised as a woman, since she did not have a divorce from her wife after her gender reassignment.
M.B. and her wife married in 1974, and in the contacts with the Department she had argued that she did not want a divorce because of religious considerations. At the time of het gender reassignment, the United Kingdom did not have a legal facility for same-sex couples to marry (or stay married).
The department had considered this situation as an impediment to fully recognise her in her role as a woman and therefore to entitle her for retirement benefits as a woman.

The European court concluded "that, in the light of that subject matter and those conditions for entitlement, the situation of a person who changed gender after marrying and that of a person who has kept his or her birth gender and is married are comparable.
"The court points out that the purpose of the marriage annulment condition (that purpose being to avoid marriage between persons of the same sex) is unrelated to the retirement pension scheme.
Since the difference in treatment in question does not come within any of the derogations allowed by EU law, the court finds that the UK legislation constitutes direct discrimination based on sex and is, for that reason, prohibited by the directive".

You can read the judgement here.